Consistent and Dependable Cash Flow
Learn more about our Freight Broker Factoring Program!
Get ready to dispatch more loads, increase your profit margins, and improve your credit score and load board ratings.
Learn More
 We provide working capital through invoice factoring, fuel advances, and other financial services. Our goal is to support our client's business and help them achieve consistent growth, increased volume, and business success. Below are just some of the ways we can help with your funding needs and allow you to focus on what you do best – running your business.

24/7 Same-Day Funding
We fund your invoices the same day they are submitted. This includes all holidays and weekends.

No Cutoff Time
No cutoff time when you fund with Real-Time Payments. When we say we're open to fund our clients 24/7, we really mean it.

Fuel Cards
We give all our clients a fuel card that can save them thousands of dollars a year on fuel discounts.

Fuel Advances
Get cash before delivery and keep your truck on the road with 24/7 fuel advances.

Carrier Packet Prep
Get all of your carrier packets and MSA's filled out by us at no extra charge.

No Hidden Fees
We believe in always being transparent with our clients. You'll never have to worry about any hidden fees.

Credit Checks
Unlimited credit checks on all of your customers.

No Monthly Minimums
No monthly minimums, no minimum invoice amount or volume minimums. Other factors charge minimum monthly "service fees" if you don't factor enough. WE DON'T CHARGE MINIMUMS.

24/7 Live Customer Service
We deliver LIVE customer service and support around the clock. Call us anytime and we'll answer.
Fill out one of the applications below that best fits the needs of your business and provide all the required documents. Our team will review your application and work closely with you to structure the best funding solution for your business.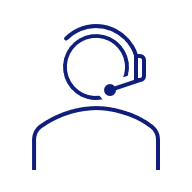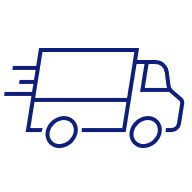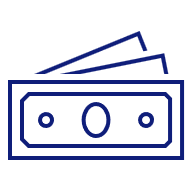 Not sure if you're ready?
Contact our team directly. We'll be happy to discuss our services and answer any questions.
See why our clients choose Quickpay
"There is so much to love about Quickpay Funding from carrier setups to 24 hour exceptional LIVE customer service, and 24hr 365 days a year funding they are unmatchable. I appreciate everything quickpay has done for the success of our company we would be lost and bankrupt without them."
"As a 5yr client with Quickpay Funding, I'd have to say it has been the best decision made. I have to say I don't feel like just another company added, I'm treated as family. With 24 hour live personnel assistance & never a Robot. Helping keep my equipment up to date and on the road. When I expected the worst due to past bad experience, I was welcomed with open arms and have been treated with nothing but respect and honesty."
"Best service you can get funded at any time. 24/7"
"Excellent company, their customer service is top notch."
"This is the most dedicated group of individuals I have come across in the business sector. The organization is cohesive and collaborative with an emphasis on impeccable customer service."
"Been with Quickpay for 3 years more or less. Best decision ever they've been a blessing to our company. I've been with different factoring companies, not a single one has compared to what Quickpay offers. You're not just another account here, you're family."